Welcome to DMAC!
faithfully present and on mission in Sunnyslope
JOIN US THIS SUNDAY
Coffee & Connections | 8:30 AM
Worship Service - Holy Eucharist | 9:30am
234 E Alice Ave, Phoenix, AZ 85020 (map)
HOLY WEEK SERVICES
Maundy Thurs. 04/06 6:30pm - 8:00pm
Good Friday 04/07 6:00pm - 7:00pm
Holy Saturday 04/08 12:00pm - 1:00pm
Easter Vigil 04/08 6:00pm - 7:30pm
We joyfully proclaim the Good News about Jesus Christ! He is alive, he is Lord, and he has begun the renewal of all things, starting with his people, the church. Because of him you can receive new life, peace in the present and a sure hope for the future...all as a loving gift from God to you and the whole world.
Our worship and culture is oriented around the person and work of Jesus Christ, as he is revealed in the Scripture, as we are united to him through the Sacraments, and as we are transformed to be more like him in the power of the Holy Spirit.You will find our worship to be a thoughtful blend of traditional and contemporary elements. While we value reverence in worship, we recognize the service is not a performance and perfection is not the point.
For now, masks remain optional in our services.While we don't currently offer nursery care for infants, we welcome children in our worship! A room is available in the Narthex for parents to use as needed, and Sunday School is offered during the sermon for Pre-K - 5th Grade.
Here's how to get in touch with us.
For general questions please email us at: admin@desertmissionanglican.orgMailing address
P.O. Box 9156
Phoenix, AZ 85068Leave us a voicemail: 602-493-0140
Your faithful generosity makes a difference.
You are essential to helping our ministry of faithful presence and Gospel mission continue in this location. Your prayer support and financial gifts help feed the hungry, provide basic practical assistance to those in need, host joyful events for families and children, and keep a house of Christian prayer and worship active in the immediate area.There are three ways you can make financial contributions to the ministry of Desert Mission Anglican Church:In person → Bring your donation to an in-person service or drive-up Communion on SundaysBy mail → Send your donation to:
Desert Mission Anglican Church
P.O. Box 9156
Phoenix, AZ 85068Online:
About our church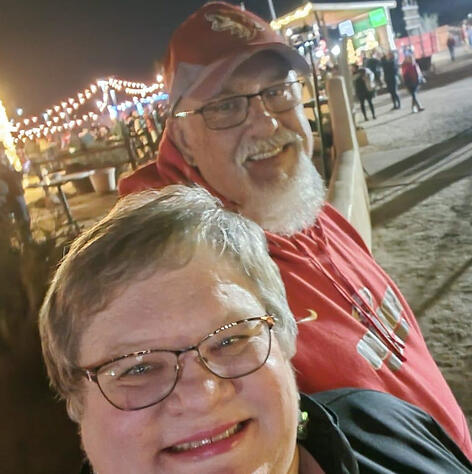 We believe the Bible to be the divinely inspired, authoritative witness to the amazing love of God in Jesus Christ. You can expect the Holy Scriptures to be treasured, read, taught, wrestled with, and prayed in our community.We believe Jesus meets us inwardly in a special way as we participate outwardly in particular acts of worship, called Sacraments. Our Sunday gatherings follow an ancient pattern (called a liturgy) that is interactive and culminates in the celebration of the Sacrament of Holy Communion (also called the Eucharist).We believe God the Holy Spirit changes our hearts to be more like Jesus, calling and equipping us to lay down our lives for the sake of others. We trust the Spirit moves powerfully today as he did in the early Church.With God's help, we strive to behave with transparency, integrity, openness, kindness, and hospitality. We ask God for wisdom and courage to take bold action and calculated risks in faith for the sake of the Gospel.Our ministries:
- In-person worship weekly, including children's Sunday School for K-5th grade
- Bread & other food distributed to the needy in our Sunnyslope neighborhood weekly
- Men's & Women's groups for social and spiritual growth
- Small groups for connection & spiritual support
- Support for local and global missions efforts
- Benevolence fund to help the church members and others in need
- Community partnerships with like-minded non-profits doing great work in our neighborhood
Leadership
Vestry
Scott Shaw, Jamie Timm, Talitha van Leeuwen. Jamie Collins, Sarah Eldridge, Carolyn PaskiCorporate officers
Nathan Hale (President), Scott Collins (Vice-President), Talitha van Leeuwen (Secretary), Carolyn Paski (Treasurer)
What we believe
Our core beliefs are found in the Nicene Creed, an ancient and universal statement of the Christian faith:
We believe in one God, the Father, the Almighty,
maker of heaven and earth, of all that is, seen and unseen.
We believe in one Lord, Jesus Christ, the only Son of God,
eternally begotten of the Father,
God from God, Light from Light, true God from true God,
begotten, not made, of one Being with the Father.
Through him all things were made.
For us and for our salvation he came down from heaven:
by the power of the Holy Spirit
he became incarnate from the Virgin Mary, and was made man.
For our sake he was crucified under Pontius Pilate;
he suffered death and was buried.
On the third day he rose again in accordance with the Scriptures;
he ascended into heaven and is seated at the right hand of the Father.
He will come again in glory to judge the living and the dead,
and his kingdom will have no end.
We believe in the Holy Spirit, the Lord, the giver of life,
who proceeds from the Father and the Son.
With the Father and the Son he is worshiped and glorified.
He has spoken through the Prophets.
We believe in one holy catholic and apostolic Church.
We acknowledge one baptism for the forgiveness of sins.
We look for the resurrection of the dead,
and the life of the world to come. Amen.
In addition the Nicene Creed, we also affirm the Apostles' and Athanasian Creeds. These three make up the historic creeds of the catholic (universal) Church.The Anglican Tradition
The word "Anglican" means that we trace the beginnings of our church to the Church of England, through the Reformation of the 16th Century, all the way back to the earliest English-speaking Christians. The Anglican Way is a way of being a Christian that is based–first and foremost–on the Bible and the patterns of worship recorded there.As committed Anglicans, we affirm the 39 Articles of Religion (a statement from the English Reformers addressing theological issues that were particularly pressing in their time), along with the theology expressed in the Ordinal (liturgies for ordaining clergy) and the liturgies found in the Book of Common Prayer, 1662.
Resources
Emergency Needs
Food
St. Vincent de Paul's Martha's Kitchen
602-339-7611
9227 N. 10th Ave. Phoenix, AZ 85021
Weekdays: Lunch 11am-12:30pm
Dinner every day: 4:30–5:30pmDesert Mission Food Bank
602-870-6062
9229 N. Fourth St. Phoenix, AZ 85020
Free and discounted food
Hours: 9:00 a.m. - 3 p.m., Monday – FridayNorth Phoenix Baptist Church Hope Center
602-707-5757
5757 N CENTRAL AVE PHOENIX, AZ 85012
Food Pantry
Hours: SUNDAY • after 10:30 am worship service MONDAY - Thursday 8:30am - 12pm
other times by appointment only
Clothing
North Phoenix Baptist Church Hope Center
Free clothing closet. Contact info under "Food"
Shelter - Individuals
Phoenix Family Services
602-534-AIDE(2433)
914 W. Hatcher Road, Phoenix, AZ 85021
Beginning at 8 a.m. each Monday, call to schedule an appointment for help with rent and preventing evictionsHouse of Refuge
602-678-0223
9844 N 7th Place Phoenix, AZ 85020
https://refugesunnyslope.com/
Transitional housing for men and womenI-HELP
480-590-5514
Age 18 and older and in need of emergency shelter services, call and leave a message
Utilities
Salvation Army
602-267-4122
2707 E Van Buren St, Phoenix, AZ 85008St. Vincent de Paul
602-266-HOPE (4673)
Mental Health / Recovery
Counseling
Family Christian Counseling Center
https://www.familyccc.comChristian Family Care
https://cfcare.org/counseling-support/
RecoveryCelebrate Recovery Meetings
at NPBC Hope Center, contact info under "Food"
Rehab/Behavioral Health
Community Bridges
877-931-9142 – Closest location: 2770 E Van Buren St, Phoenix, AZ 85008 – May be able to provide pick up
Spiritual Growth
THANK YOU!
Your contribution helps provide a
faithful center for prayer, worship, and mission in the heart of Phoenix!
We're saving a place for you.
Here's what to expect:
The service starts at 9:30 am.
We're located at 234 E Alice Ave. Plan on arriving 15 minutes early to find your seat, get a bulletin and check in any kids coming with you!
About Children's Sunday School:
Children's Sunday School is usually (but not always) offered for school-age kids during the sermon.Children are invited to follow the teacher from chapel building to the Parish Hall for their Bible-based lesson. Children return with the teacher after the sermon. When Sunday School isn't offered, the sermon is shortened appropriately.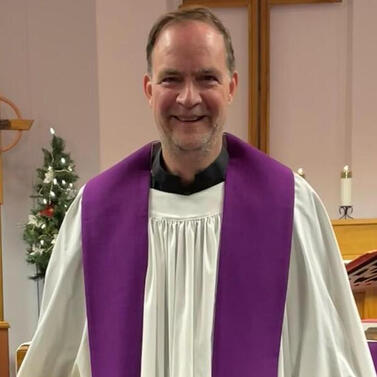 Come as you are.
You'll find people dressed in a variety of ways - most dress business casual.
Our worship is joyful, lively & reverent.
The service is a thoughtful blend of traditional and contemporary elements. Everything you need to know will be in the bulletin.
We celebrate Holy Communion every Sunday.
All baptized Christians are welcome to receive. If you've not been baptized or for whatever reason you don't wish to receive, you are warmly welcomed to come forward in the Communion line to receive a blessing.
Masks remain optional.
Let's take good care of each other, and our neighbors. We are constantly evaluating best practices to keep each other healthy and reduce the spread of illness in our gatherings.
We can't wait to worship with you soon!